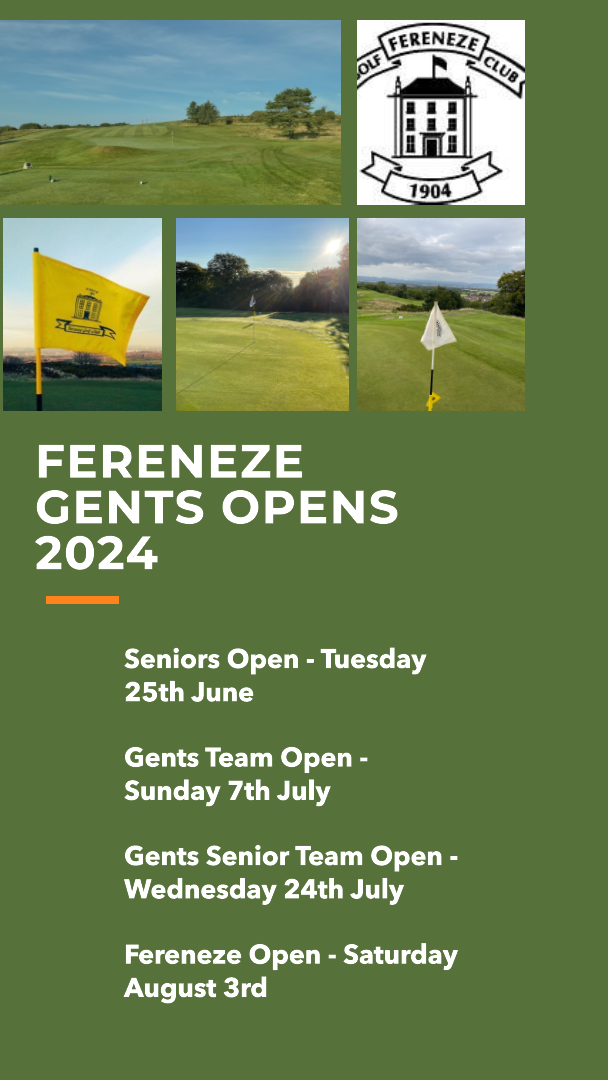 Fereneze is hosting 4 Gents Opens this year. In addition to our well established Gents Open and Gents Senior Open we've also added a Gents Team Open and Gents Senior Team Open to our competition calendar. We're particularly excited to offer visitors the opportunity to take part in our 666 format Gents Team Open.
Click here to reserve your tee time for any or all of our incredible value Opens.
You can find out more about each individual event by selecting the relevant link below.
Gents Senior Open – Tuesday 25th June 2024
Gents Team Open – Sunday 7th July 2024
Gents Senior Team Open – Wednesday 24th July 2024
Gents Fereneze Open– Saturday 3rd August 2024